Meet Our Chiropractic Assistants
At Stratford Chiropractic & Wellness Centre, our front desk and clinical assistants ensure that our office runs smoothly and efficiently, and their top priority is providing outstanding customer service to you, our client. Meet some of the team that is here to help you!


Nancy James – Office Manager
Nancy has been an important part of our team for over 14 years! Since graduating from Fanshaw College, and before working with us at SCWC, Nancy had primarily worked in geriatrics and with children with special needs. Her three grown children are all professionals working and living in Stratford, and she is enjoying her new found "empty nest" freedom! After spending many years in hockey arenas and ball diamonds, you can now find her working out at the gym, cycling, and keeping active in the community.
With her infectious laugh and warm personality, Nancy has always been a perfect fit as part of the Stratford Chiropractic & Wellness Centre team. She revels in meeting and helping people and is always learning new information pertaining to improved health and well-being.
She believes that everyone needs balance in their lives and chiropractic care is one of the best ways of attaining stress free living!
"Give away your smile, a million times a day!"

Jessie Macdonald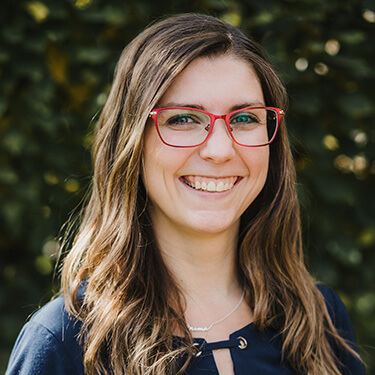 After experiencing back pain herself for many years, Jessie decided to visit a chiropractor and has being seeing one ever since! Over the last 5 years, she has found it to be a positive addition to her healthy lifestyle.
She graduated from Royal Roads University in Victoria, BC and has since been building her career in health and wellness, an industry that is very important to her.
During her time off she enjoys travelling the world with her husband, and more recently spending time with their young daughter Adeline, and their pup Willow.
Jessie is excited to be joining the Stratford Chiropractic & Wellness Centre team and meeting practice members.

Sadie Nelson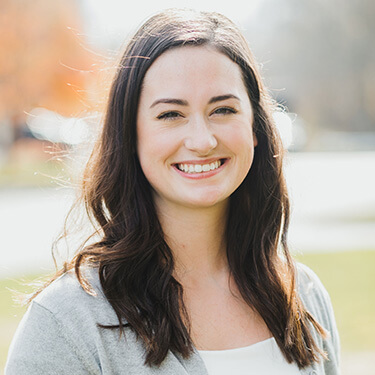 Meet Sadie! After spending time at Fanshawe College and Western University studying the world of nutrition, she has found herself back in her hometown of Stratford! She recently purchased her first home and is excited to start working with the Stratford Chiropractic & Wellness Centre team.
She is passionate about the wellness industry and using resources that help make her healthier and happier!
In her free time, she enjoys spending time with loved ones, long-distance running, and cooking. She is thrilled to be on the team and looks forward meeting everyone along the way!

Ellie Monteith – Student Assistant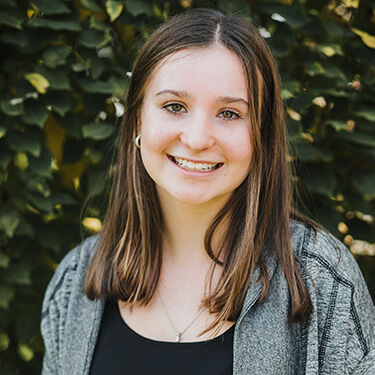 Ellie is a senior student enrolled at Stratford District Secondary School, preparing for a career in Medicine or Chiropractic. She has been very inspired during her past visits at Stratford Chiropractic & Wellness Centre, and is so excited to have joined the team.
When she is not at school or working, she enjoys dance, swimming and running, and has competed for many years. Her health and wellness are important to her and she is always eager to learn more about fitness, nutrition and holistic health. She loves being outdoors, especially at her family cottage up north and enjoys spending time with her family and friends.

Nirav Patel – Student Assistant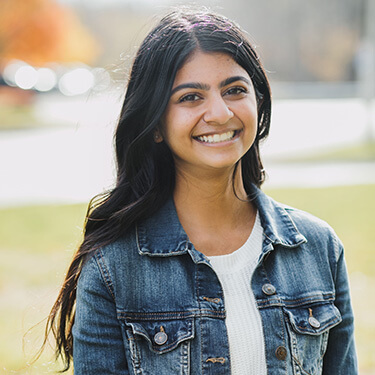 Ever since she was introduced to Chiropractic care, Nirav has been beyond excited to learn more about health and wellness!
She is currently a high school student at Stratford District Secondary School. Though she plans to take her post secondary education into the business field, she will always be eager to balance health and wellness into her daily life. When she is not busy juggling her work and school schedule, you can always find her around the community whether that be through Student Council, volunteering, or playing basketball outside in the fresh air.
Nirav is thrilled to be joining the Stratford Chiropractic & Wellness Centre team!

Reese Reinecker – Student Assistant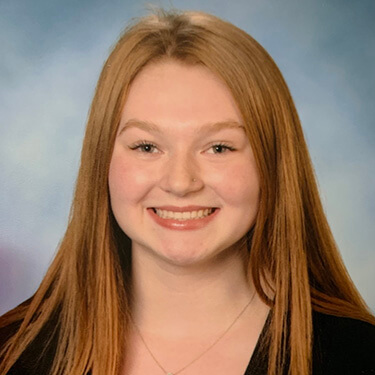 Reese is a grade eleven student at Stratford District Secondary School. Before joining the team, she has been receiving chiropractic care from Stratford Chiropractic & Wellness Centre since she was quite young, to help recover and prevent injuries in sports.
In the future she aspires to open her own chiropractic practice! In her free time she enjoys playing hockey with friends, baking delicious treats and playing with her puppy, Millie. She looks forward to meeting all of our clients and learning more about the profession!

Are you a good candidate for chiropractic care? Find out! Call Stratford Chiropractic & Wellness Centre today!

Stratford Chiropractic & Wellness Centre Team | (519) 273-9200