Physiotherapy in Stratford
What is Physiotherapy?
Physiotherapy, or physical therapy, encompasses a variety of services that help to develop, maintain, and restore proper physical function. Many factors can hinder our maximum movement and functional ability, such as aging, injury, disease and our environment. Physiotherapy is focused on reducing the effects that these factors can have on your physical function.
Physiotherapists assess your movement, functional ability, strength and endurance. Using this information your physiotherapist can design a program tailored to your specific needs that will promote greater movement and function and prevent further injury.
Derek Stephens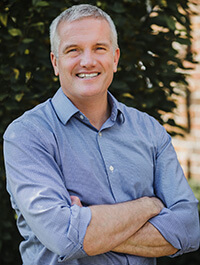 Our on-site registered physiotherapist at Stratford Chiropractic & Wellness Centre, Derek Stephens works with you to prevent, treat and rehabilitate reduced physical function. Derek can assess your specific condition, such as the impact that an injury or disability has had on your movement, strength, coordination and endurance. He can then provide you with an individualized treatment plan so that you will experience increased coordination, range of motion in your joints, and strength and can help you prevent further injury.
If you have experienced reduced physical function due to:
Sports injury
Workplace injury
Motor vehicle accident
Sprains or strains
Neck and back injury
Repetitive strain injury
Derek can help you!
Derek uses the latest hands-on techniques, acupuncture, ultrasound, and exercises to help bring you back to ideal function.
To learn more about our physiotherapy services or to book an appointment, call our Stratford chiropractic office or email Derek at Jumprehabilitation@hotmail.com or info@stratfordchiropractic.com
Investment in your Health:
Initial Physiotherapy Assessment $80
Treatment Visit $60

Physiotherapy Stratford | (519) 273-9200