Our Stratford Chiropractors
Dr. Mike Chambers, Dr. Tanya Chambers, Dr. Blair Neely and Dr. Sarah MacArthur together have over 60 years of combined clinical expertise in family chiropractic care. They strive to support every client on an individual basis, and to help them achieve their health goals. Although they are all the biggest advocates of traditional chiropractic, they all have differing passions and strengths at the office. Please see their individual biographies below and contact our Stratford chiropractic office with any questions you may have.


Dr. Mike Chambers
I was first introduced to chiropractic by my friend's father after a hockey injury.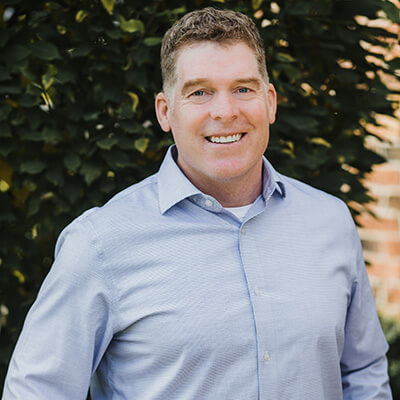 I came to realize a great opportunity to combine my love of science, and working with people, as a career opportunity. With a passion for anatomy and human physiology, Chiropractic was a perfect fit.
After graduating from the University of Waterloo in 1996 with an Honours Bachelor of Science degree, I continued my studies, and in 1998 completed my Masters of Science in Human Physiology. During this time, I discovered how simply miraculous the human body is, and how intelligent its processes are. This passion led me to the Canadian Memorial Chiropractic College and I completed my studies in 2002. Since that time I have continued to further my knowledge at numerous conferences and seminars, including a fellowship in Pediatrics and Pregnancy from the International Chiropractic Pediatric Association.
In 2002 I returned to my home town and spearheaded the Stratford Chiropractic & Wellness Centre, which has now grown to be Stratford's largest multidisciplinary health centre. Our vision has always been to create an environment where people can come for health care and advice, and be surrounded by a team that can look at a person as a whole rather than just the parts. Over the years we have witnessed individuals and families realize the amazing potential for health and healing that we all have inside, and start their journey towards whatever their goals may be.
On a personal note…
I met my beautiful wife, Dr. Tanya while at school in Toronto, and we have 2 wonderful children, Maya and Owen. To keep active and lead a healthy life, I still enjoy playing recreational hockey, as well as cycling, jogging, and playing tennis. I am also an avid pilot and enjoy the challenges, responsibilities, and quite simply, the view from above.

Dr. Tanya Chambers
I was first introduced to Chiropractic by my mother when I was a teen in Toronto.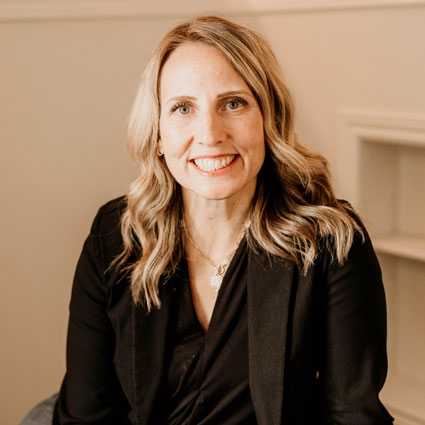 She visited her Chiropractor regularly for wellness care, and I remember her telling me about how great she felt after her adjustments. I didn't really understand how it worked, until the chiropractor invited me to observe in his office for a day. It was pretty eye-opening, to say the least. I was amazed at the healing that was going on simply by laying his hands on spines, and doing gentle adjustments. I eventually began working as an assistant for this chiropractor, and my curiosity led me to study Human Kinesiology at McMaster University. Upon completion of my degree, I decided to work in various medical offices and travel for a couple of years. I returned to Toronto and completed my chiropractic education at the Canadian Memorial Chiropractic College. I also completed my fellowship in Pregnancy and Pediatrics from the ICPA. In 2003, I joined my husband, Dr Mike, in Stratford and together we developed some big dreams for our office.
While in school, I was greatly inspired by some of the leaders in our profession, especially those involved in Prenatal and Pediatrics. In practice, I feel blessed to witness the daily miracles of Chiropractic for pregnant moms, infants, and children. My mission is to always try and educate more parents in the community about how Chiropractic can truly enhance their lives and their children's lives. Children undergo so many forms of stress on their nervous systems and spines, from in-utero positioning, to the birth process, from learning to walk to falling off bikes and down stairs. I consider Chiropractic to truly be the missing link for many people looking to lead a healthy lifestyle.
My birthing experience with my two children at home, along with my extended breastfeeding experience, has truly been one of the most powerful transformations for me in my life. As a result, I have such a keen interest in the care of pregnant moms, infants, and families. I teach a comprehensive Childbirth Education and provide breastfeeding and TOTs support. I also enjoy presenting various health-related topics in the community.
On a personal note…
I enjoy the outdoors, including camping, hiking, cycling and running. I'm super passionate about CrossFit, as it brings out my strengths, my weaknesses, and always challenges me to be better! I also love my down-time yoga, reading, photography, and travelling. My kids Maya and Owen, and my husband Mike are my life and we enjoy making the most of it!

Dr. Blair Neely
I was referred to chiropractic by my brother.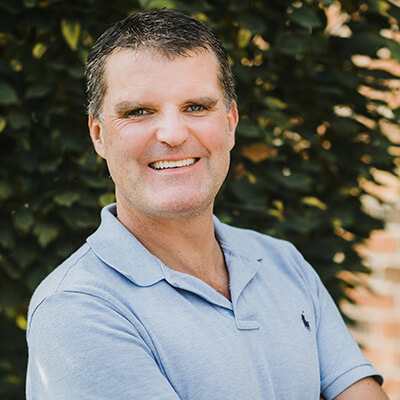 Like many people my exposure to chiropractic was minimal until faced with a paralysed shoulder at the age of 19, following a hockey game at university. The medical doctors at the student clinic could do nothing but wait, suggesting "maybe" I would recover, maybe not……I was referred to a chiropractor by my brother. This chiropractor explained to me that my shoulder wasn't functioning and indeed may not heal as there was pressure on the nerves flowing to it. However, through chiropractic adjustments he could relieve the pressure on the effected nerves giving my body a chance to heal. Within three weeks I was back playing hockey!
Upon graduating from The University of Western Ontario with an Honors Bachelor of Science degree, I worked for two years as a pharmaceutical sales representative. After spending literally hundreds of hours in medical offices and pharmacies, I realized that "true health" could not be attained from a pill or shot, but comes from within a body that is working at its maximum potential all of the time. And as I had learned from my shoulder injury, this can only happen when the nervous system is working at 100%. I decided I wanted to be a chiropractor and attended CMCC graduating in 1997. I practised in Peterborough Ontario for two years, Hong Kong for seven, and returned in 2011 to practise in Stratford-my hometown- after more then four years practicing in Italy.
Regardless of where I have practised or the language spoken, there is one constant: in Italy we said "Colonna Sana Corpo Sana" in Hong Kong and Canada "Healthy Spine Healthy Body". Following this philosophy through my years in practice, I have seen many "miraculous" recoveries as patients were enabled to heal from within, regain and maintain their health. I am very excited to be working with Dr.'s Mike and Tanya who have dedicated themselves to serving Stratford and area in providing health and wellness care through chiropractic!
On a personal note…
I am the proud father of three children, Grace, Georgia and Max, and married to my wife Kim. In my spare time I enjoy keeping active through sports; hockey, skiing/ boarding, hiking and running.

Dr. Sarah MacArthur
Dr Sarah is the newest member of the SCWC team!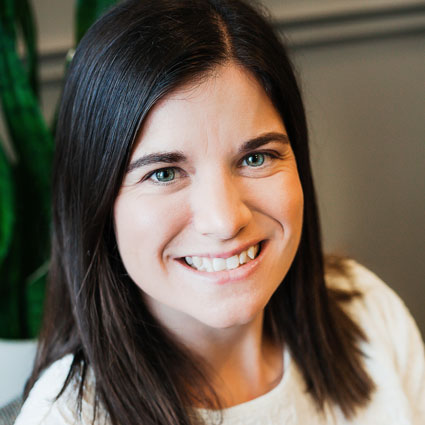 Meet Dr. Sarah MacArthur, originally from Owen Sound, she completed her Honours Bachelor of Science in Human Kinetics with a minor in Psychology from the University of Guelph. She then pursued her Doctorate of Chiropractic at Life Chiropractic College West in California. After practicing in Boulder, Colorado she returned to Ontario and has been covering for other Chiropractors on leave ever since.
When she is not in the office you can find Dr. Sarah hiking, running, reading, or watching a rugby match. She has a huge passion for helping people of all ages get well through chiropractic care and believes in the healing potential within us all. She is really looking forward to meeting you!
Enough about us…we look forward to finding out more about you! Call our Stratford chiropractic office today to get started with chiropractic care!
CONTACT US »


Chiropractors Stratford | (519) 273-9200